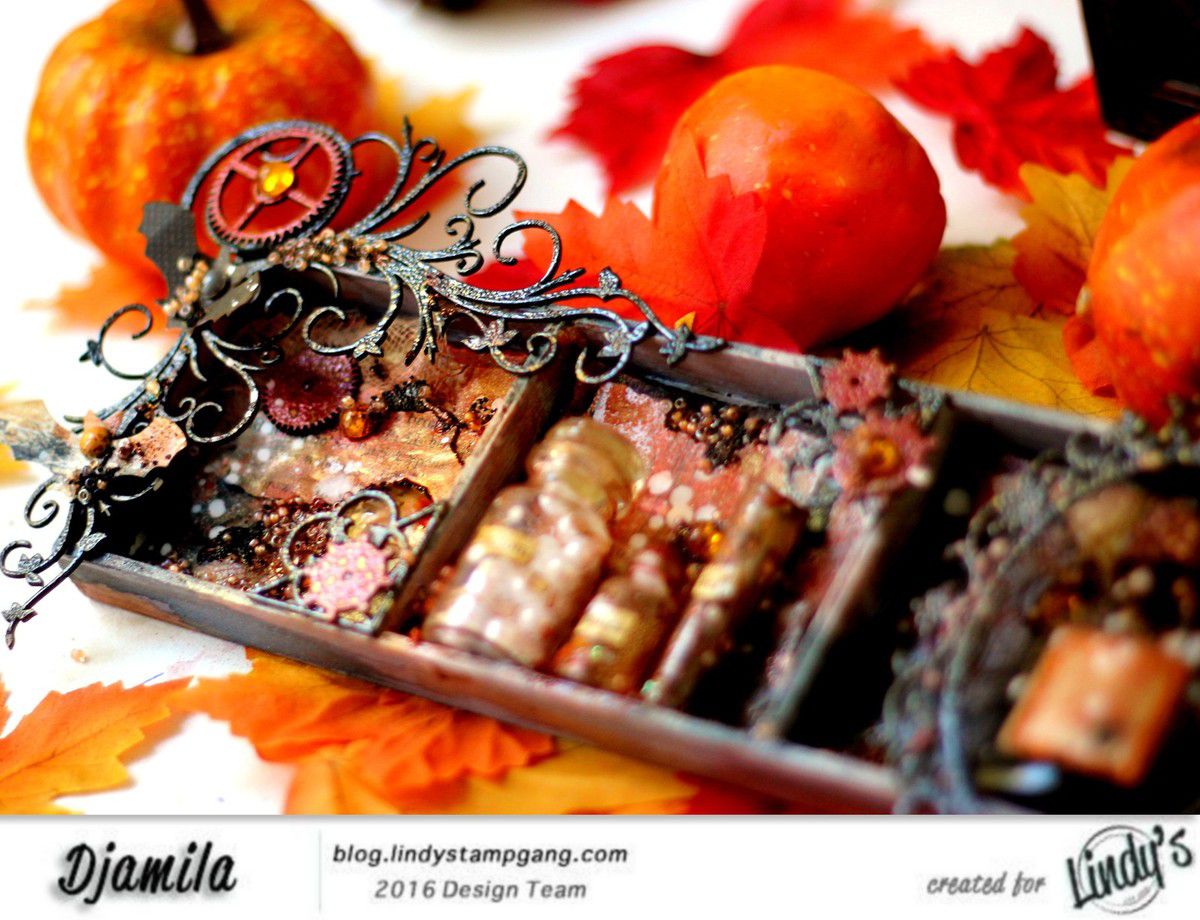 Quelques détails/More pics: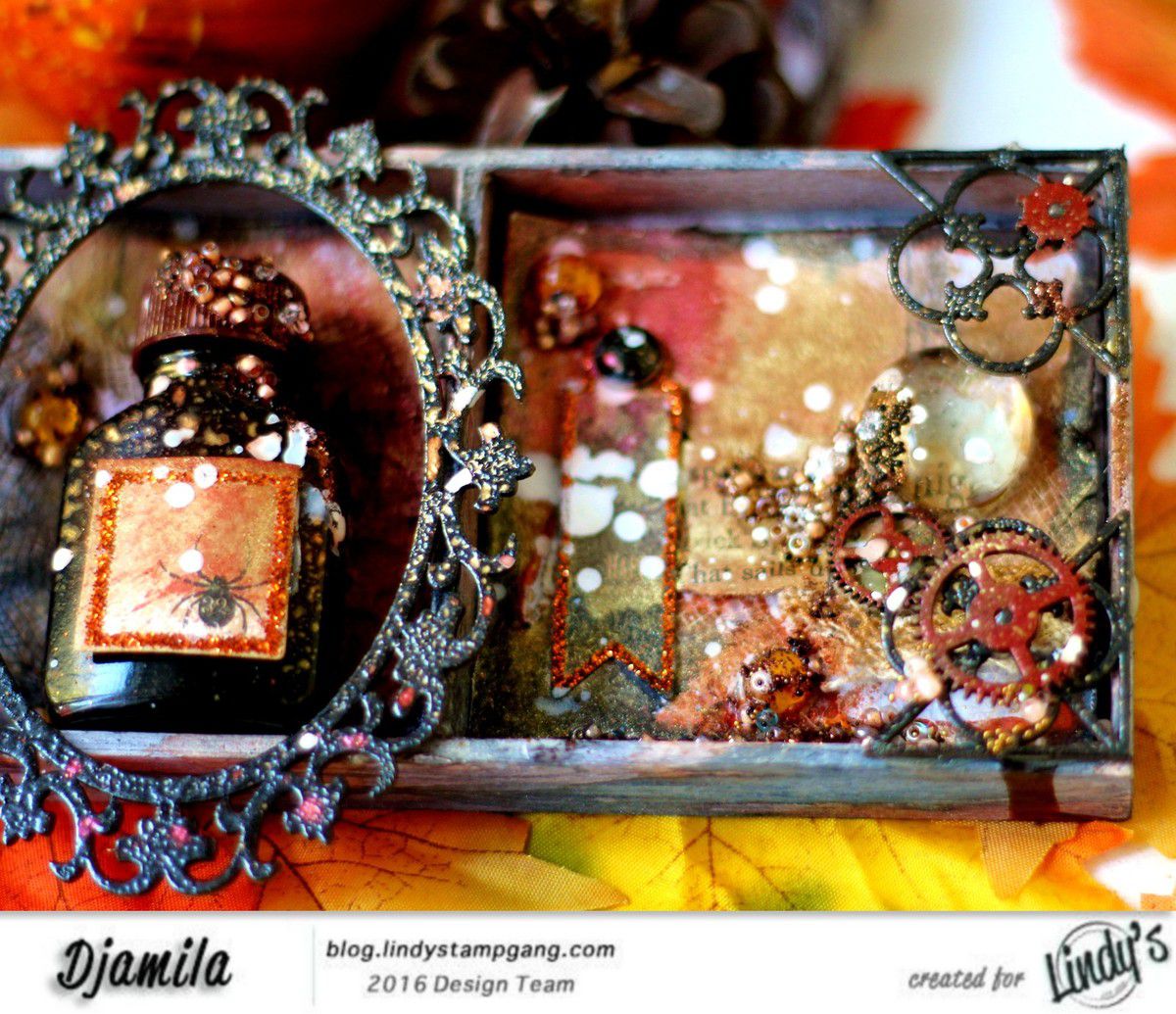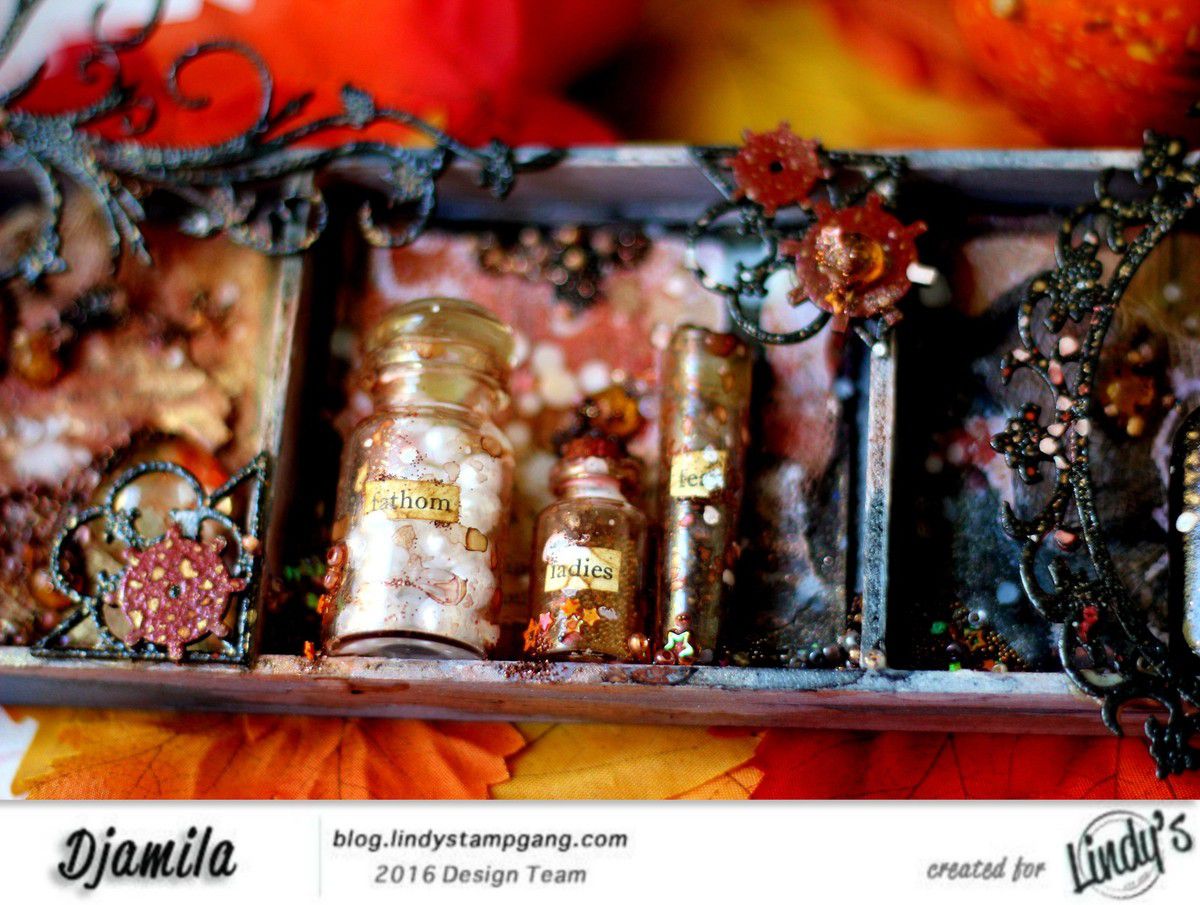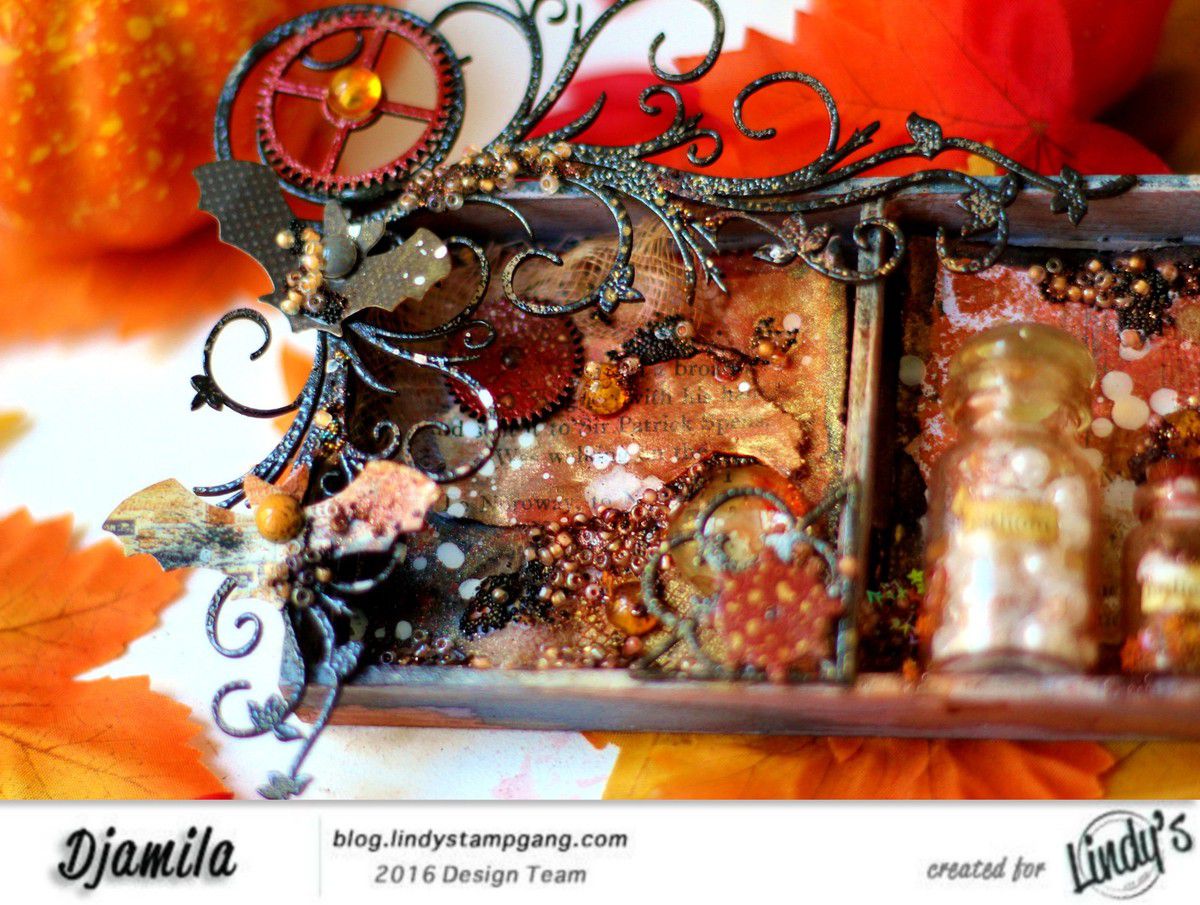 Je vous ai filmé le processus,vous verrez,rien de compliqué!
I have filmed a video to show you how easy it is to create this.
Lindy's Products
Other Products:
Gesso, Imaginarium chipboards, MME Brads , beads, micro pearls, little glass bottles
Thanks for visiting and comments!
Have a crafty day!