Bonjour!
Je suis heureuse de vous annoncer que je fais désormais partie de la DT Passion Scrapbooking!
Le premier défi de la DT est de faire une page blanche,je ne vous cache pas que ma première pensée a été...hum hum comment je fais de la patouille uniquement en blanc???Puis...voici la mienne:
Hi crafters!
I'm happy to announce you that I'm honored to become a DT of Passion Scrapbooking!
The first chalenge of the DT is to make a white layout,I admit taht at first I wondered how could I do for making a mixed-media layout only in white...here is my layout: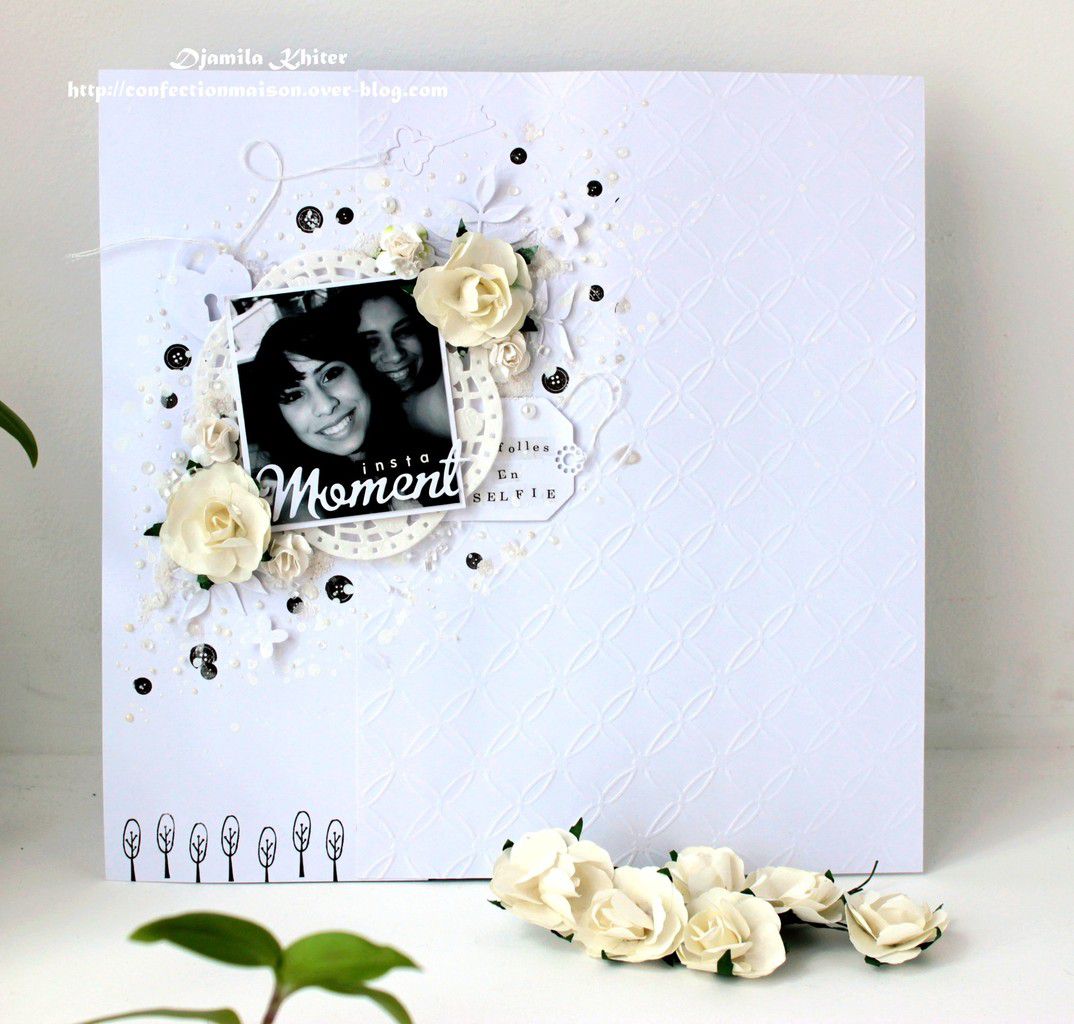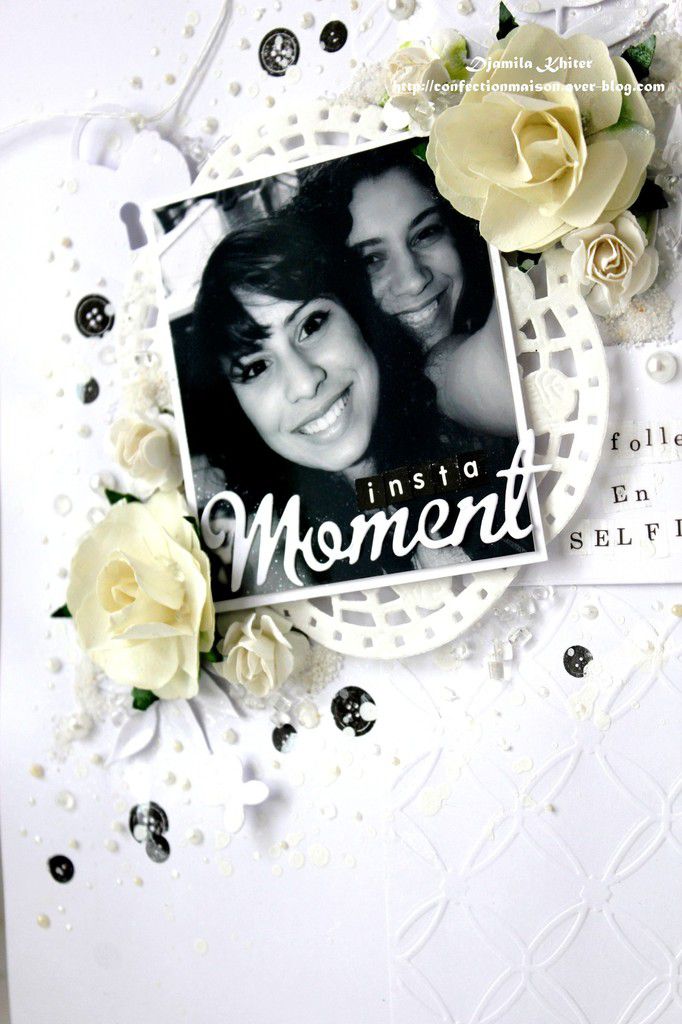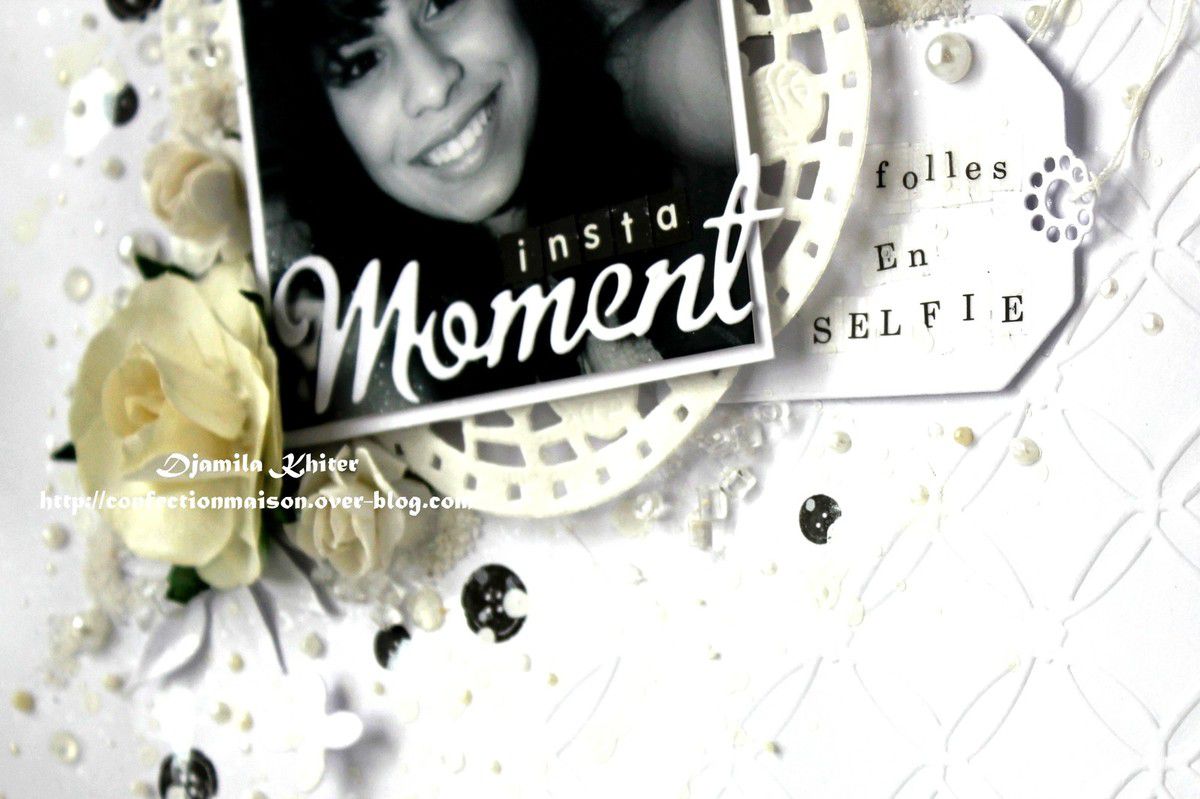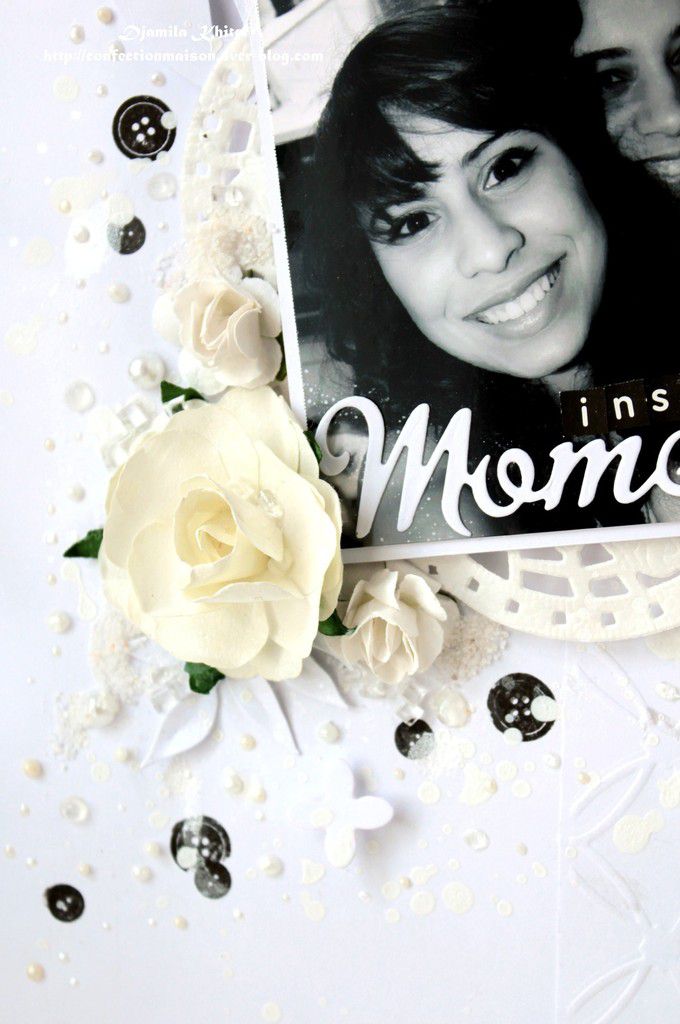 Matériel utilisé/material used:
Papier blanc,classeur d'embossage à froid Nellie Snellen,tampons et die "Moment" La Scraposphère,die Marianne Design,fleurs,napperon de papier,stickets Kaisercraft et Cosmo Cricket,sable blanc,Cristaux C'est Magnifique et Gesso.
Merci de votre visite et à bientôt!
Djamila