Bonjour!
Je reviens vous présenter un projet pour ma DT SnipArt,une citrouille d'Halloween!
Hello!
I'm back with a project made for my DT SnipArt,an Halloween pumpkin!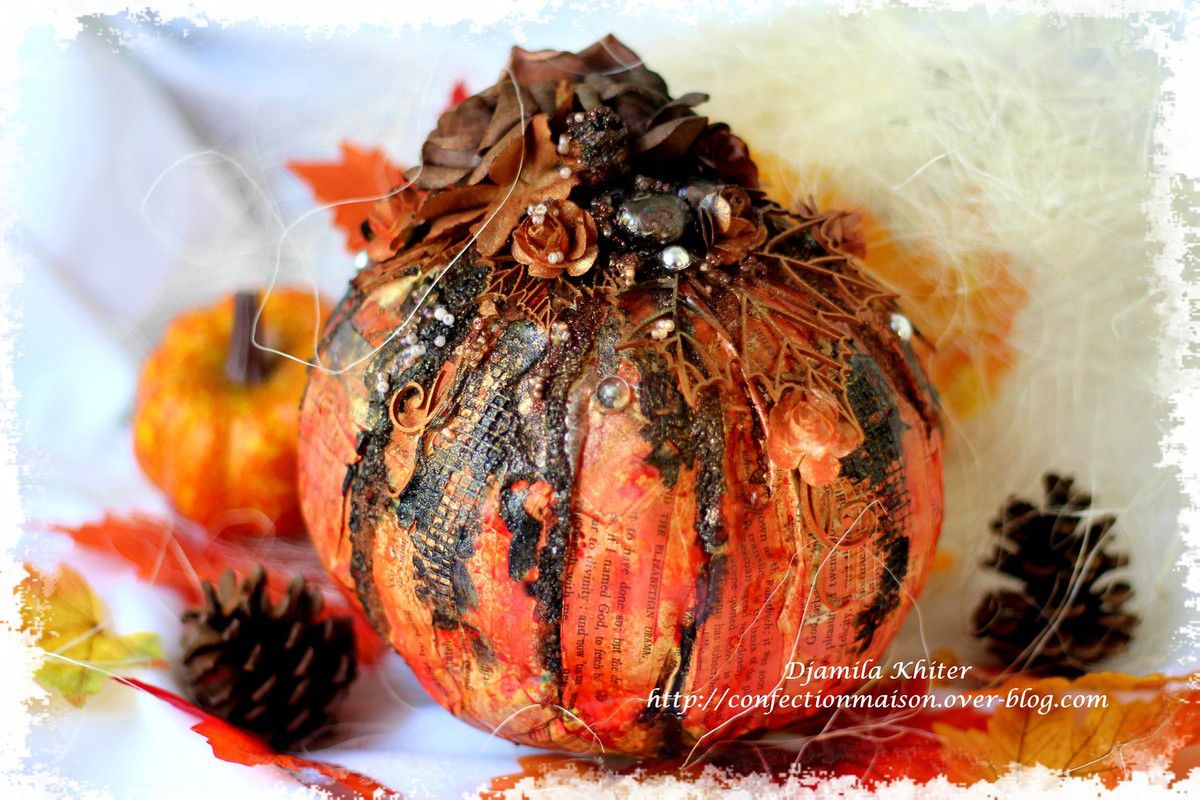 Quelques détails.more details: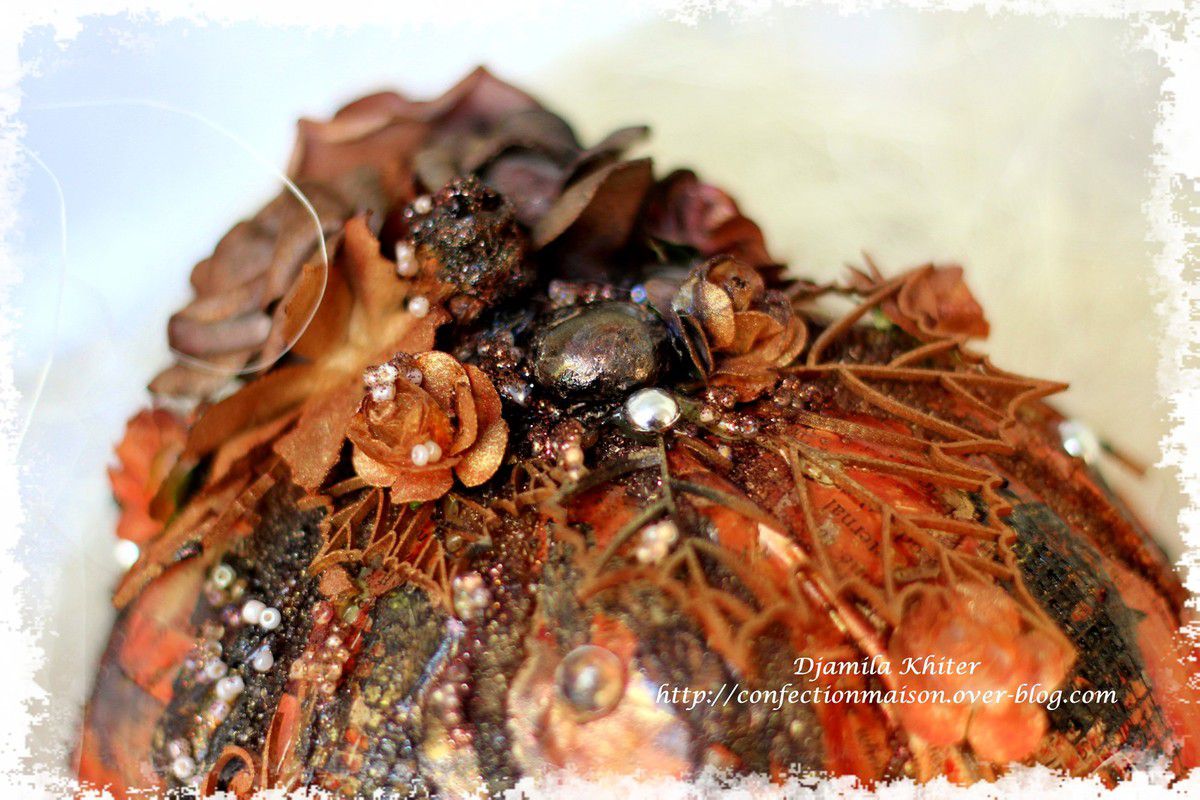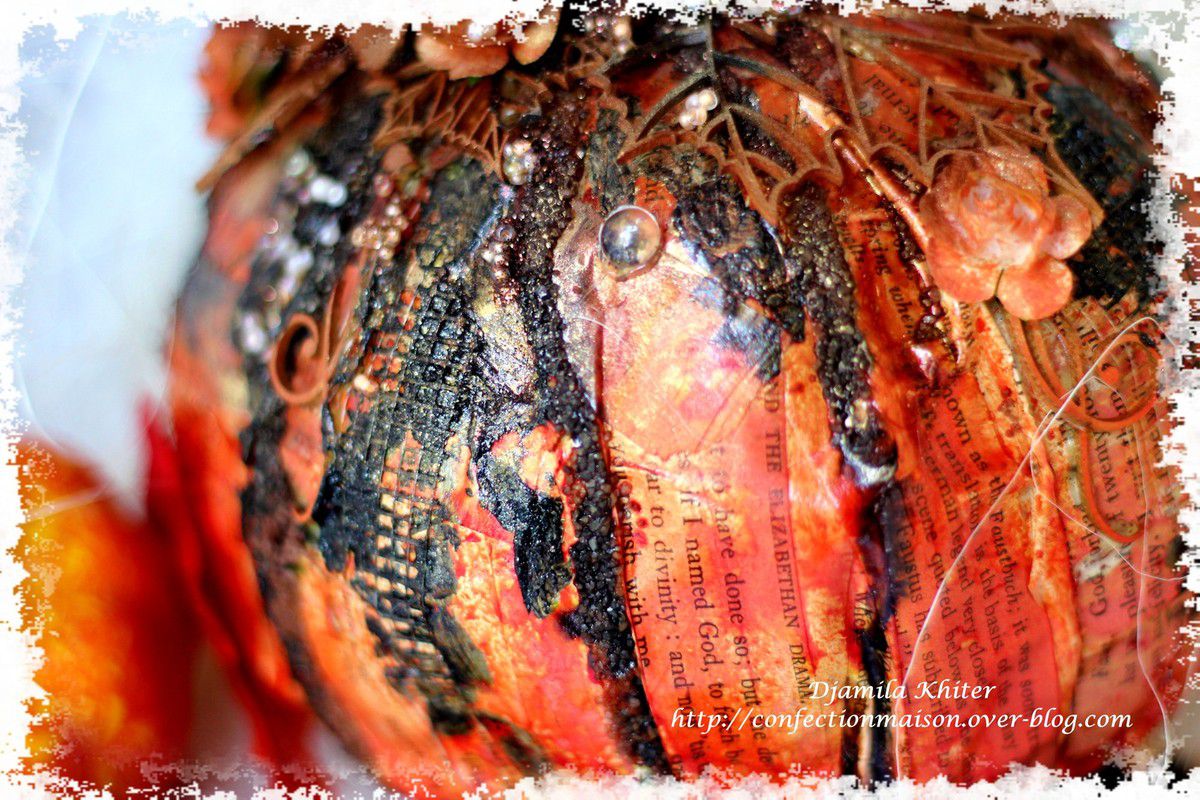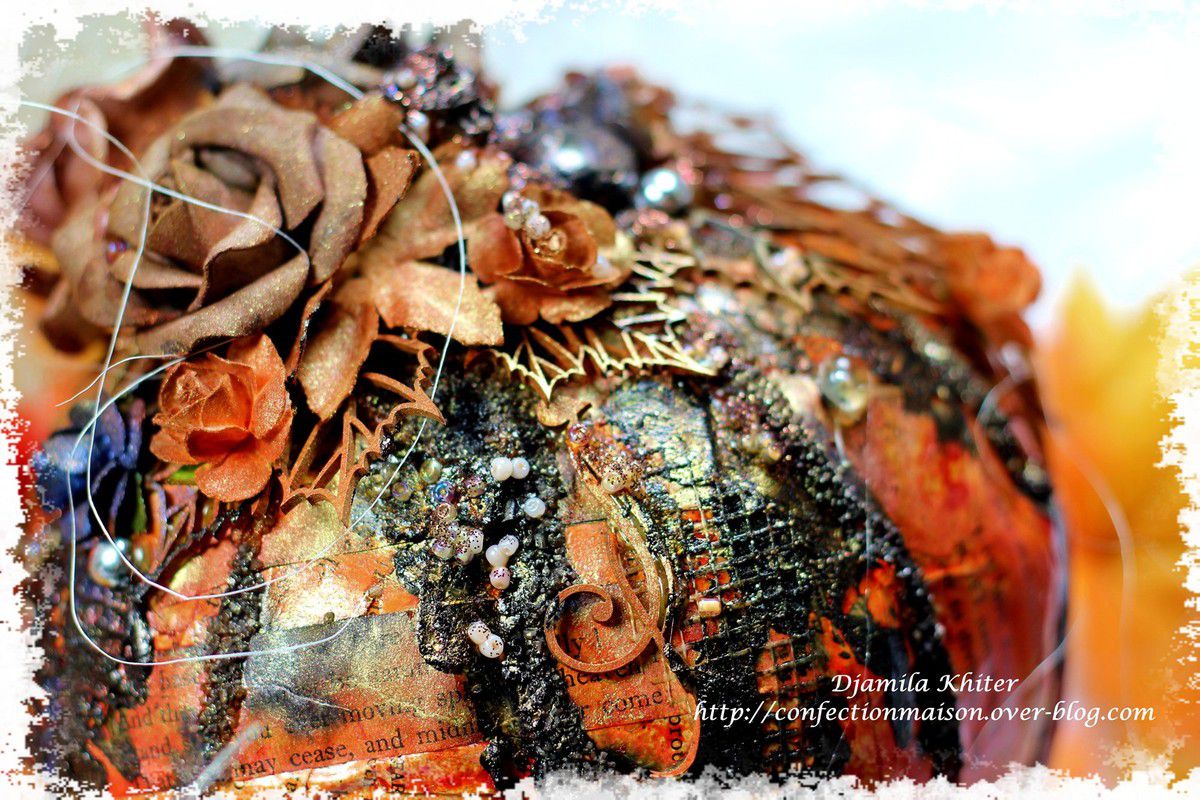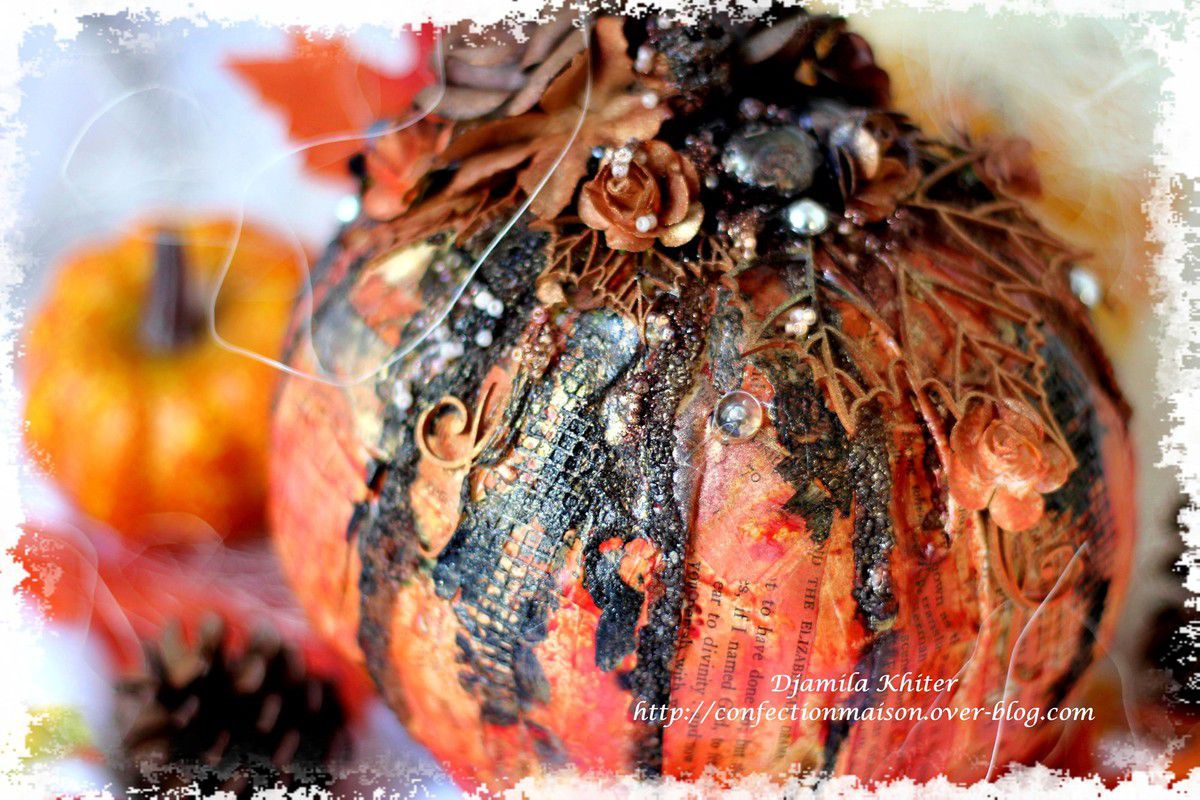 J'ai utilisé/I used:
SnipArt chipboards
Lindy's Stamp Gang inks
Bobunny black glitter paste
Prima flowers
Pearls,half pearls,glitters...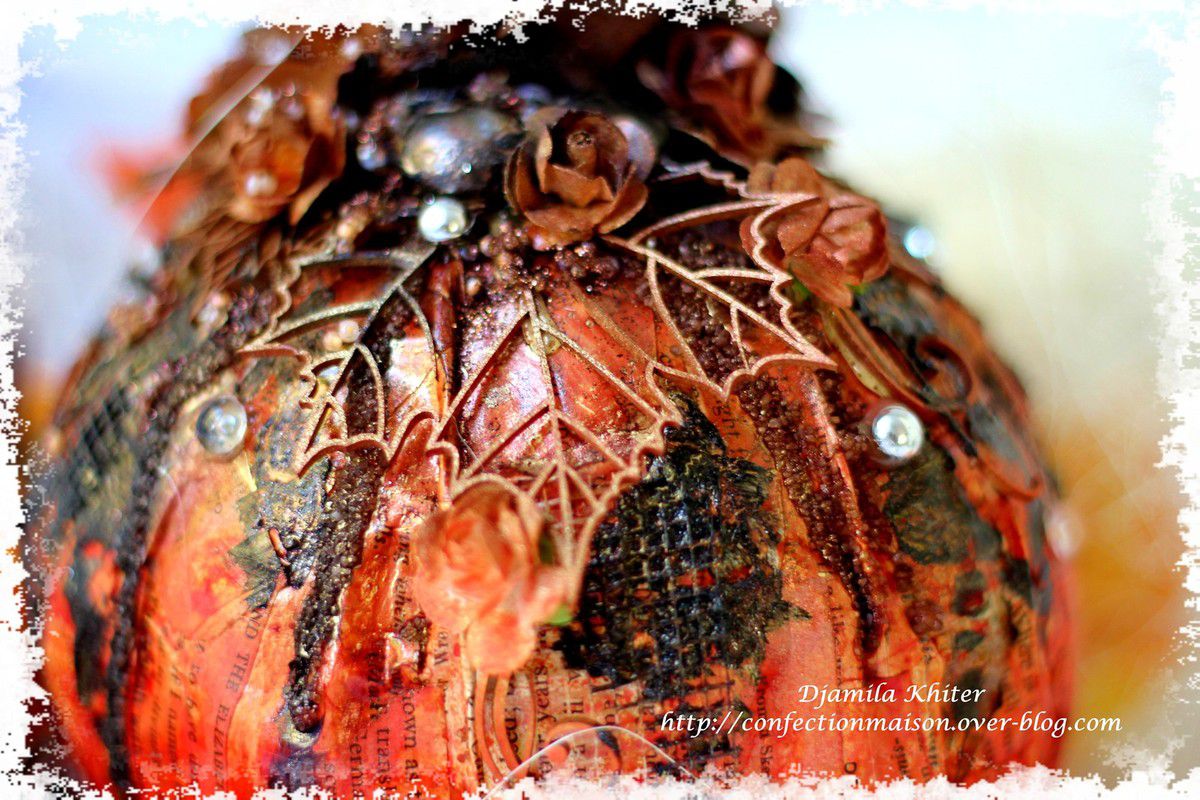 Je dois vous avouer que je suis un peu triste,j'avais filmé tout le processus,la conception de la citrouille,et sa décoration mais je ne sais pas comment cela est possible mais j'ai perdu la video...je me rattrapperai avec d'autres videos ;)
Je vous remercie pour votre visite et vos commentaires!
à très bientôt!
I must admit that I am sad to have lost the process video...don't know how...I'll do another...
Thanks for visiting and comments!
see you soon!